Go back
Shaper/Caper presents: The World is My...
•
2022-11-18
•
Dundee Climate Fund
•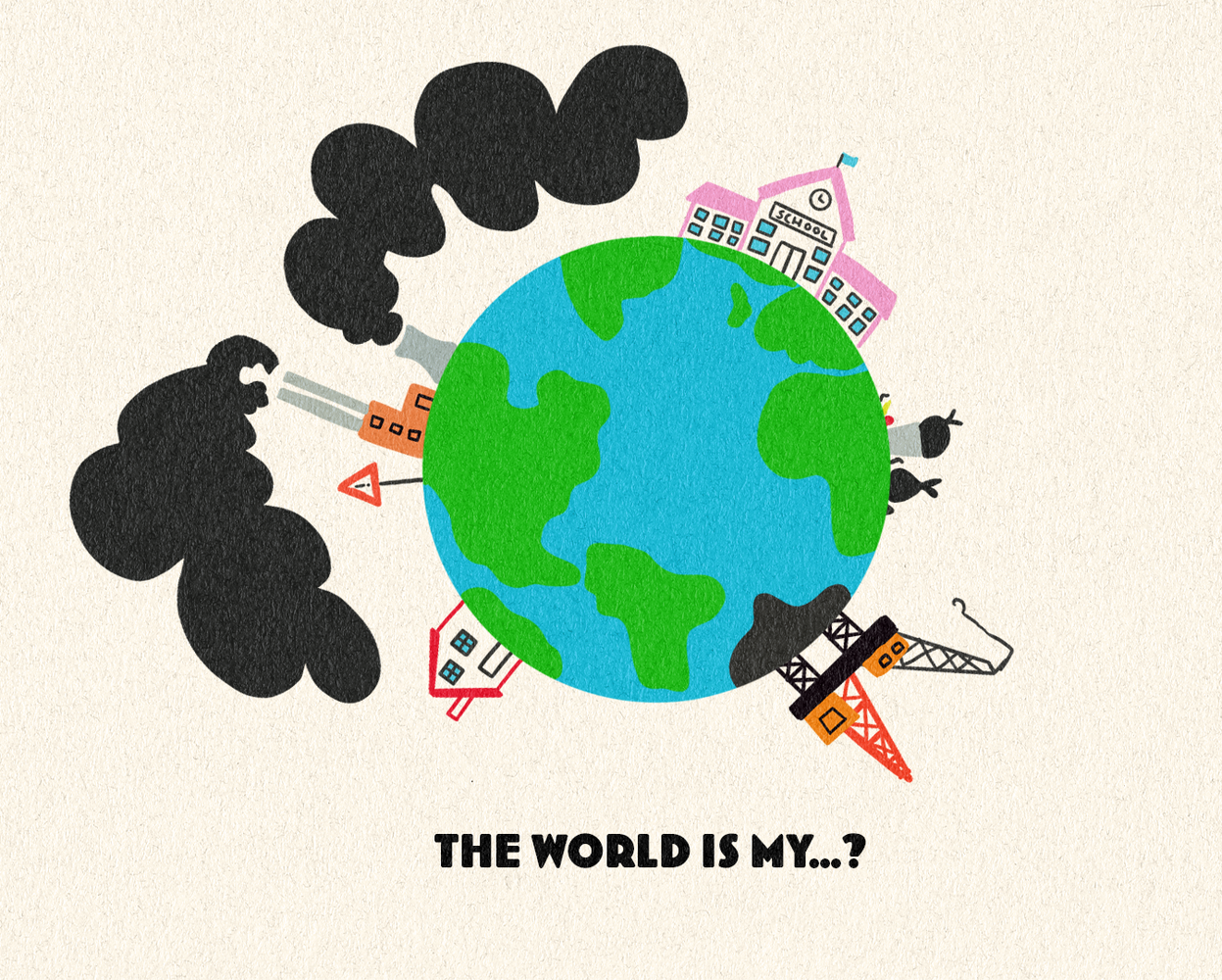 ---
Investment project code: 13
Who We Are
We're Shaper/Caper - an independently led, multi-award-winning dance company and a registered charity based in Dundee, Scotland. We were set up in 2015 and we are all about communities!
Creating excellent art that connects with real people drives us. We want to ensure that as many people as possible, despite their socio-economic backgrounds, race, and/or gender, can access high-quality arts for free. We really believe that the arts are an intrinsic part of achieving a cohesive society that can spark civic action for social change.
We won the Inspirational Work in Education and Community Outreach Award from One Dance UK in November 2020. In 2022 we were finalists for the Charity/Group Initiative Award from Proud Scotland and the Digital Citizen Award from the Scottish Charity Awards.
Our Idea
We want to help save the planet before it's too late. We want to make sure that the world is a better place for our children and grandchildren. Above all, we want to encourage and embolden children and young people to fight for their right to a safe and healthy future! We're developing a new touring schools show for young people aged 8 to 12 years old. The World is My... explores the climate crisis through human impact and inspires positive action. Through the loveable characters of Nico and Grandad, The World is My... encourages children and young people to ask questions, tackle challenges and think independently. 
We are working with The James Hutton Institute: a leader in environmental research who make major contributions to the understanding of key global issues. Having a scientific input to this project is crucial. We want to make sure that the stories we tell are accurate and informative, and that our young audiences leave knowing exactly what they can do (and encourage the grownups in their lives to do) to make a difference. 
We have worked with over 45,000 children and young people over the last 7 years, and we deliver creative learning projects in 116 primary schools across Dundee, Perth & Kinross and Angus each year. Through this, we've developed a very successful model for interacting with children in a highly creative way that maximises inspiration and empowerment.
This vast experience continues to inform how we shape The World is My... for young audiences, with our core values - kindness, respect, collaboration and humour - at the heart.
The funds from this application will allow us to pilot the show in 10 Dundee Primary Schools. There is no cost for the school to access the production. 
Here's a short excerpt of the show as a work in progress: https://youtu.be/AYr_XnmSaQY
Location: The show will be performed in Dundee Primary Schools
Proposed on behalf of: Shaper/Caper
Price explanation
Supplied quotes are reasonable.