Go back
Feeling Strong - Synthesis Climate Project
•
2022-11-25
•
Dundee Climate Fund
•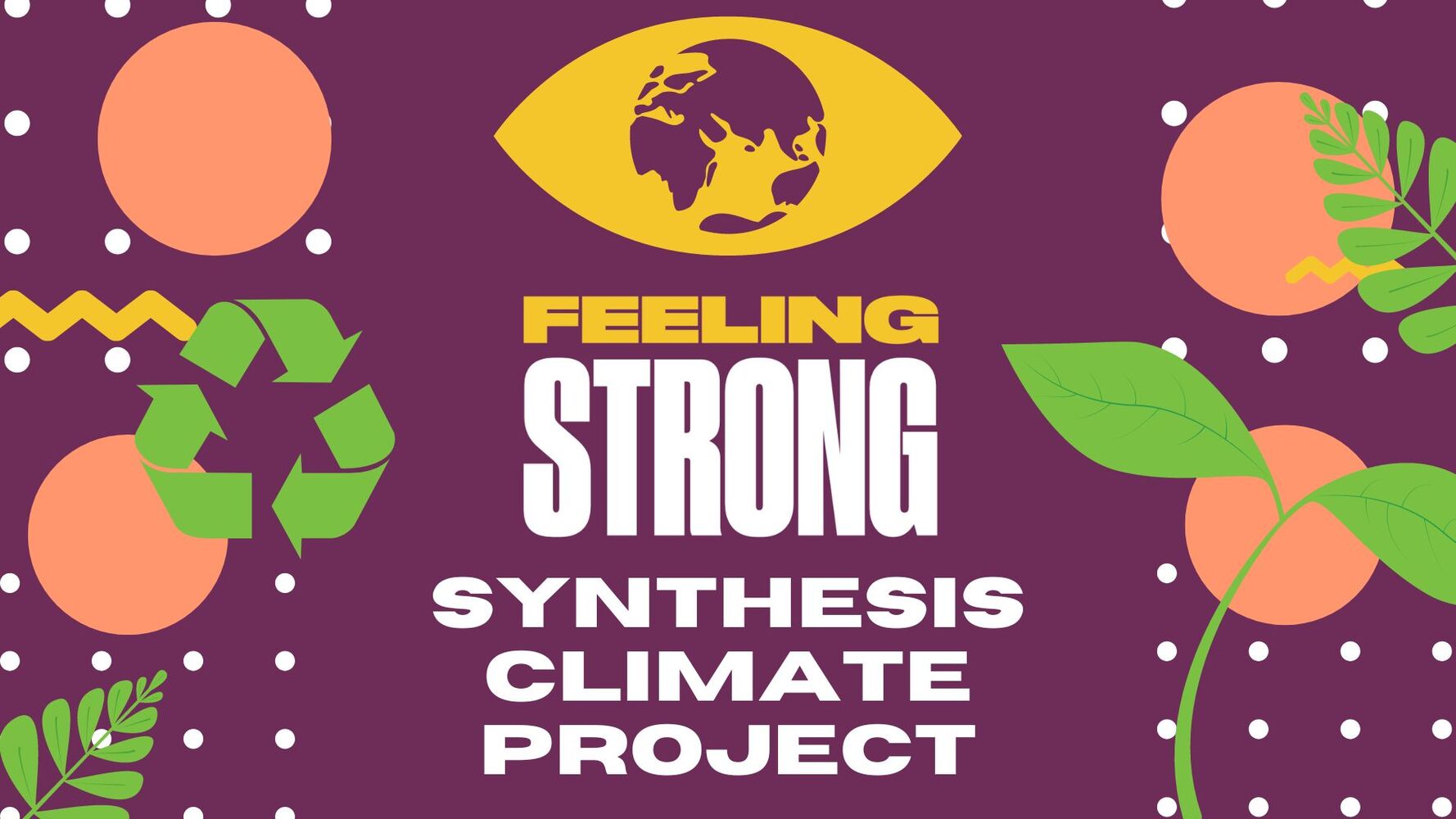 ---
Investment project code: 27
Feeling Strong's Sythensis Climate Project will be a year long project which raises awareness on climate change, eco-anxiety and how we can use nature as a tool to improve the mental health of young people in Dundee. Feeling Strong exists to make sure that every young person aged 8-26 in Dundee who has experienced a mental health or wellbeing challenge is supported to reach their full potential. We deliver projects, services and campaigns in the community to tackle stigma, build confidence, develop resources, create networks and most importantly support the positive recovery journey of our young people. This 12-month project has a total project budget of £16,572 spent over the year. We will engage young people by: 
Building knowledge of the positive effects being in nature can have on our mental health and how young people can develop creative responses to the climate crisis. We will do this through a series of art-making workshops leading to the development of works will be exhibited publicly in Dundee

Raise awareness around the negative impact climate change can have on our mental health by asking young people to create an interactive, playable game about the top 4 endangered animals in Scotland, as well as supporting our young people to produce and film a documentary about local climate activism and eco-anxiety in Dundee

We will also host a mini-COP style conference at the Feeling Strong Hub, focussing on climate issues that impact young people, highlighting the voices of young speakers locally and create pathways for young people to be further engaged in climate activism

Getting young people out in nature via an outdoor interactive art trail that raises awareness of the importance of conservation and how engaging with nature can have a positive impact on our wellbeing and ensuring young people's creative responses are highlighted across Dundee 
 Workshop Phase 
 In this phase, we will invite young people to attend creative and climate activism workshops based at our Hub. These workshops will be free and accessible to anyone aged 12-26 who is in Dundee. This would include life drawing, poetry, zine making, activism, documentary making and planning for sustainable futures. 
Game Jam
We will host a Game Jam with Dundee University Archives. The prompt will be the impact climate change has on mental health. We will ask the participants to create a game inspired by one of the most endangered species in Scotland. 
Exhibition
We will host an exhibition of participants' creative outputs from the workshops responding to climate change, endangered species and climate activism. This will be open to the public, raising awareness of climate change and young people's voices.
Nature Trail 
We will install a Nature Trail in Dundee's greenspace. There would be 12 QR code points on this trail where people can see art made during the project, and it would encourage young people to get out and use Dundee's greenspaces. If they collect all the QR codes, they can come to Feeling Strong to receive a custom pin badge.
Conference
We will host a mini-COP conference at the Feeling Strong Hub, where young people will have localised discussions with decision-makers about mental health and climate change. The outcome of this event is to create a Manifesto that would feature testimonies of young people. 
End of Year Showcase and Release of Documentary
Alongside our Climate Conference, we will host a final exhibition showcasing all creative outputs made during the project, with a documentary featuring interviews with local figures discussing the impact climate change has on our young people's mental health.
Find out more about the amazing work we do at Feeling Strong: https://www.feelingstrong.co.uk/
Location: Feeling Strong Hub
Proposed on behalf of: Feeling Strong
Documents
(2)
Download file Feeling Strong's Strategy
PDF | 5.5 MB
Download file Statement of Support from Partner - UoD Museums Service
PDF | 53 KB
Price explanation
Supplied quotes are reasonable.